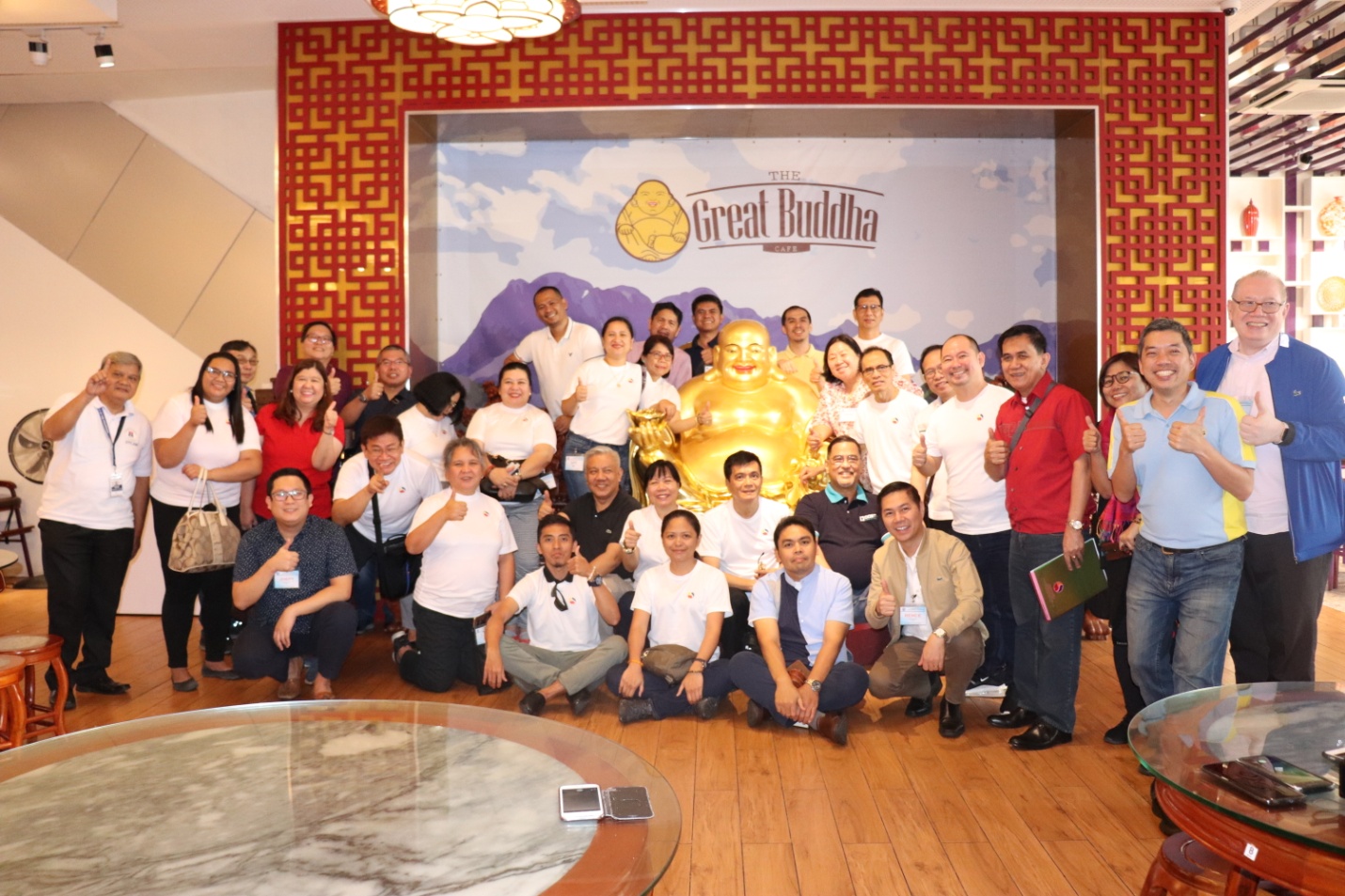 Posted on Monday | February 10, 2020
Thirty Career Executive Service officers and eligibles explored the rich history of Binondo through a gastronomic treat in the inaugural session of the 2019 CES Club entitled "The Big Binondo Food Wok Experience" on 29 January 2020, which kicked off at The Great Buddha Café.
---

Posted on Friday | February 07, 2020
Two hundred sixty-four (264) out of three hundred ninety-seven (397) examinees or 66.50% passed the Nationwide CES Written Examination (CES WE) held last December 1, 2019. The CES WE which is the first stage of the CES eligibility process, was simultaneously held in three testing centers, i.e., University of the Philippines (Quezon City), University of Cebu (Cebu City) and at the Department of Education-National Educators Academy of the Philippines (Davao City).
---


Posted on Monday | February 03, 2020
The inaugural session of the 2020 CES Leadership Conclave, with the theme "Spirit-Led Stewardship: Leadership the Matters" gathered 276 executives on 28 January 2020 at the Luzon Ballroom of the Sofitel Hotel in Pasay City. This year's theme seeks to surface a leadership paradigm that is grounded on aligned vision and values in support of steadily and carefully guiding public leaders towards attaining performance and societal goals.
---

Posted on Thursday | January 09, 2020
It was in 2011 that my wife, Fernandina, a School Governance and Operations Division Chief at the City of San Fernando Department of Education then, convinced me to take the Career Executive Service (CES) Written Examination (WE). At that time, I was a Marketing Manager at the biggest beverage company in the Philippines and I do not see the urgency to take the exam, but I followed her suggestion as an obedient husband.
---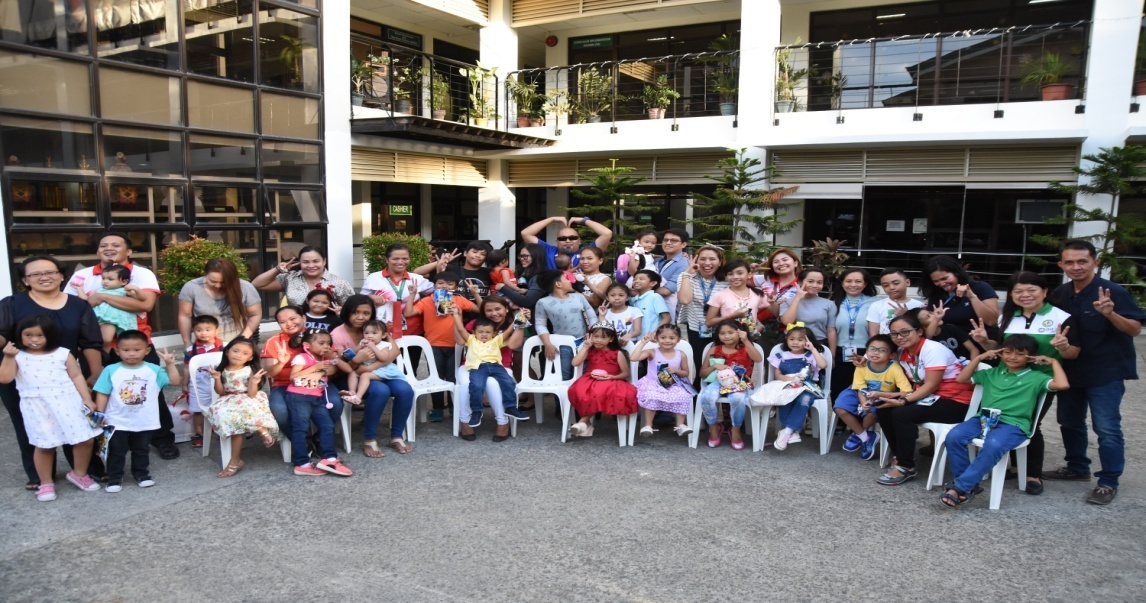 Posted on Thursday | January 09, 2020
The 6.9 Magnitude earthquake that hit Davao del Sur last 15 December 2019 did not prevent the members of the Department of Education Schools Division Office of Davao City, headed by the Schools Division Superintendent Dr. Maria Ines C. Asuncion, CESO V and Assistant Schools Division Superintendent Emma A. Camporedondo, a CES Eligible, from holding their Community Passion Project attended by over 100 participants dubbed as "Pamilyang DepEd, Pamilyang Alaga" outdoors last Dec. 23, 2019, at their Office in Quirino Ave, Davao City.
---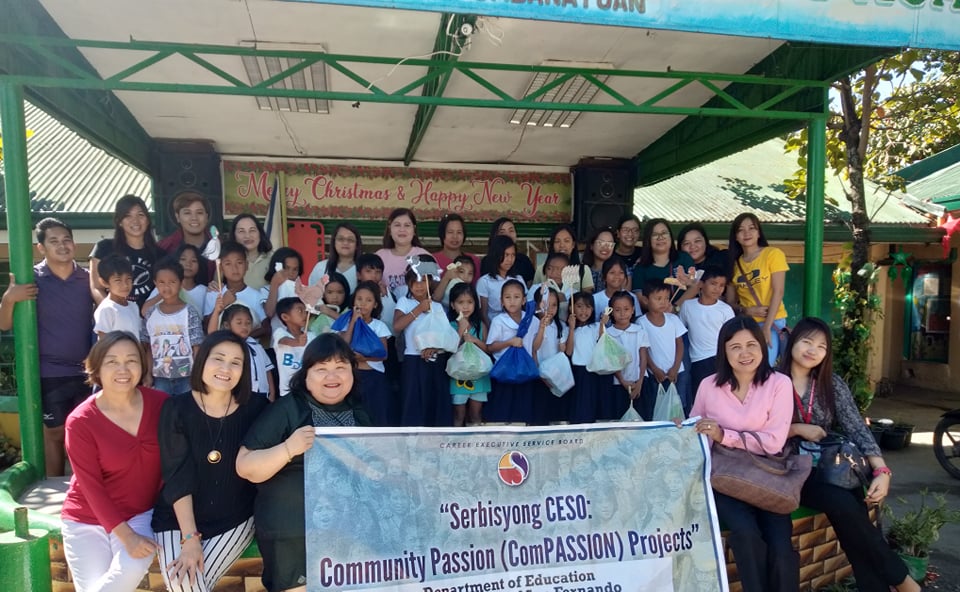 Posted on Thursday | January 09, 2020
Those who read, lead. This is the agreed mantra of the Saldiwa Batch 38 Los Generales in guiding their activities after finishing their immersion in General Santos. As a consequence, on 23 December 2019, the community ComPASSION project of OIC ASDS Fernandina Otchengco of DepEd Division of Cabanatuan City became a read-along session for the students of ACA Elementary School.
---
READ MORE NEWS