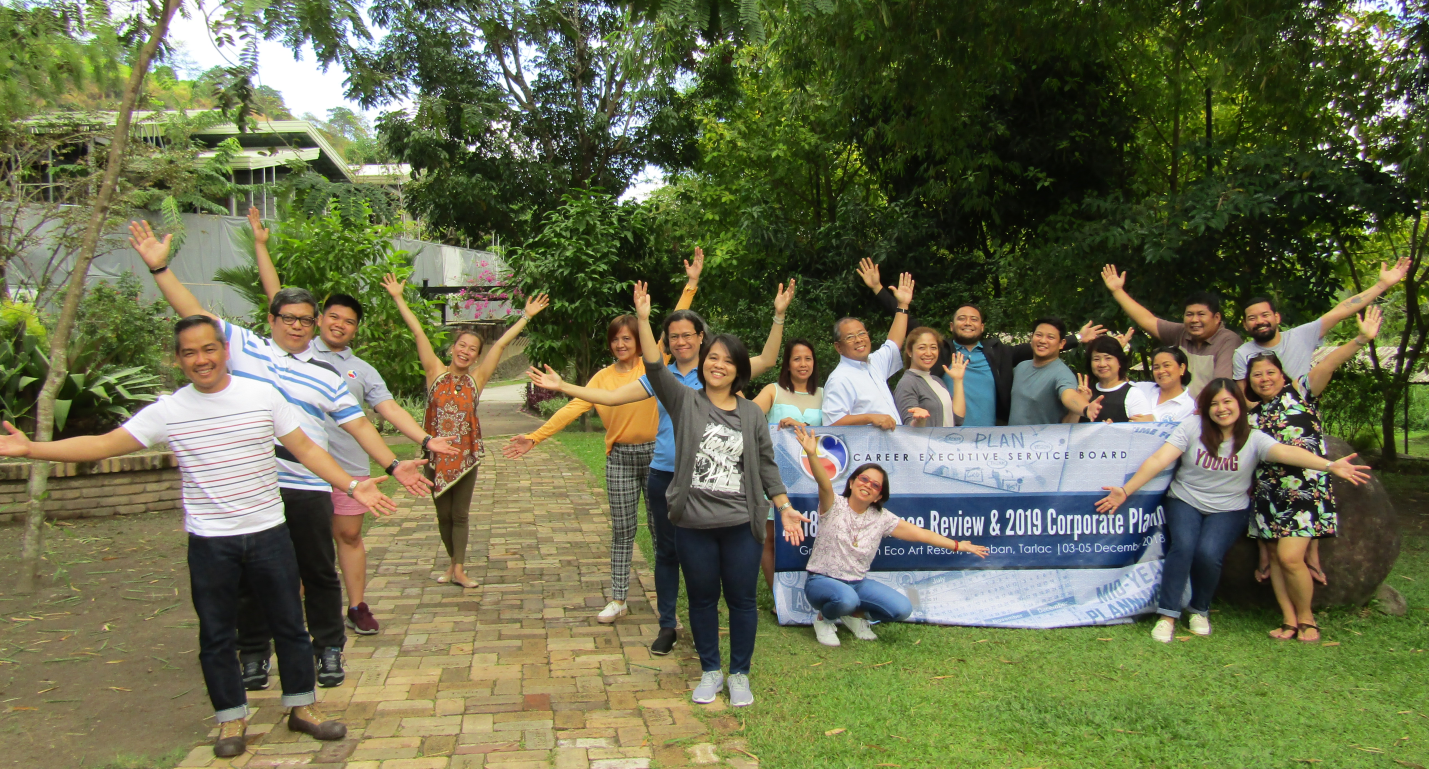 Posted on Monday | December 10, 2018
In line with its Quality Management System (QMS) Policy of continually improving work outputs and exceeding client requirements, the Career Executive Service Board (CESB) conducted its 2018 Performance Review last December 03-05, 2018 at the Green Canyon Eco Art Resort in Bamban, Tarlac.
---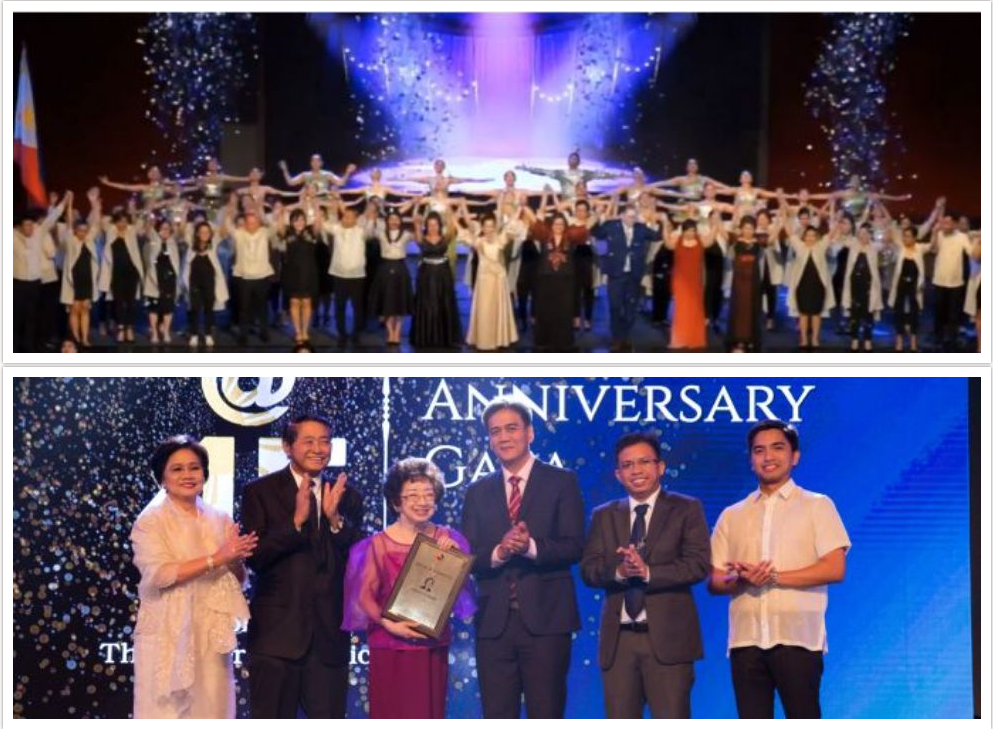 Posted on Friday | November 22, 2018
Members of the CES community, learning partners, sponsors and friends attended the CES 45th Anniversary Gala last 10 November 2018 at the Reception Hall of the Philippine International Convention Center (PICC), Pasay City. The landmark event provided the occasion to renew bonds, reminisce, honor and celebrate four and a half decades of memories, accomplishments, triumphs and inspiration which have infused life, meaning and purpose to the esteemed tradition of the CES.
---


Posted on Thursday | November 29, 2018
Members of the CES Governing Board warmly welcomed CHED Regional Director Maximo C. Aljibe in the November 29, 2018 CES Board Meeting as the newly elected President of the National Union of Career Executive Service Officers (NUCESO), Inc. The NUCESO President sits in the CES Governing Board on an observer status.
---


Posted on Friday | November 09, 2018
One hundred nine (109) out of two hundred seventy-two (272) examinees or 40.07% passed the Nationwide CES Written Examination (CES WE), the first examination stage for CES Eligibility. The exam was held last September 02, 2018 simultaneously in three testing centers, i.e., University of the Philippines (Quezon City), University of Cebu (Cebu City) and Department of Public Works (Davao City).
---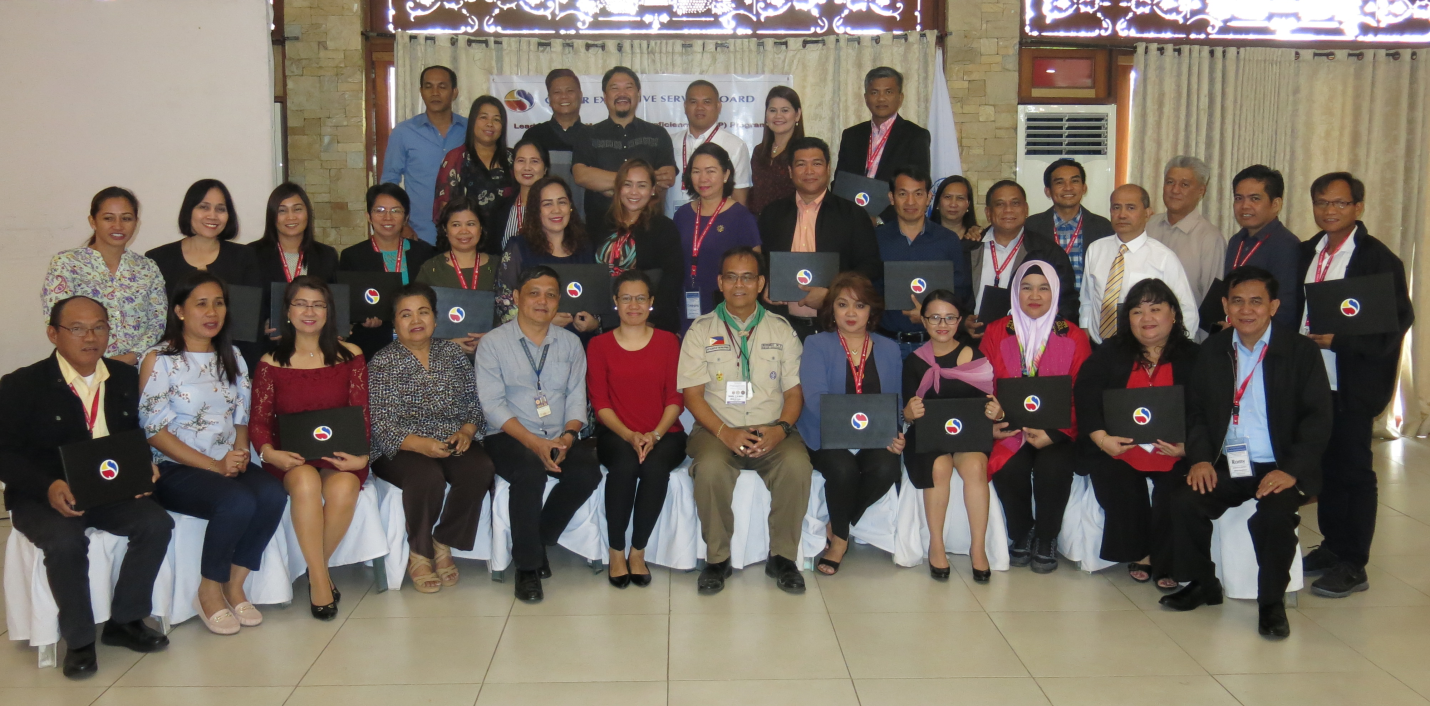 Posted on Monday | October 29, 2018
Governance is defined as 'the process of decision-making and the process by which decisions are implemented (or not implemented).' As society is run by these decisions, it is imperative that we mold the values and principles of those who make them, namely, our leaders in the bureaucracy. It is for this specific reason that learners of the 33rd installment of the Career Executive Service Board's (CESB) Integrated Gabay ng Paglilingkod Training Course (I-Gabay)...
---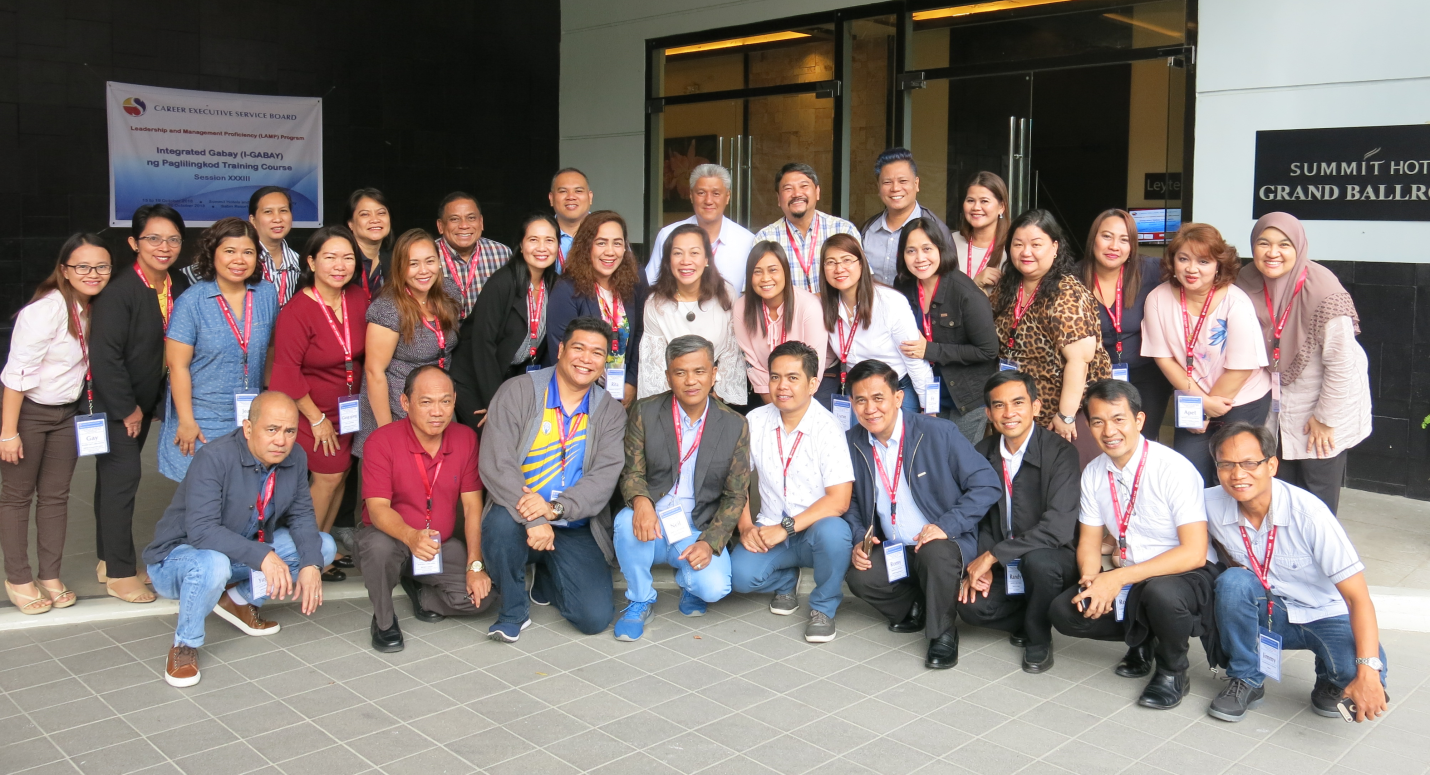 Posted on Wednesday | October 17, 2018
Being the second installment of the Leadership and Management Program, the I-Gabay is a capacity-building training course which aims to expand and strengthen the management competencies of Third Level Officials for increased effectiveness on-the-job.
---
READ MORE NEWS