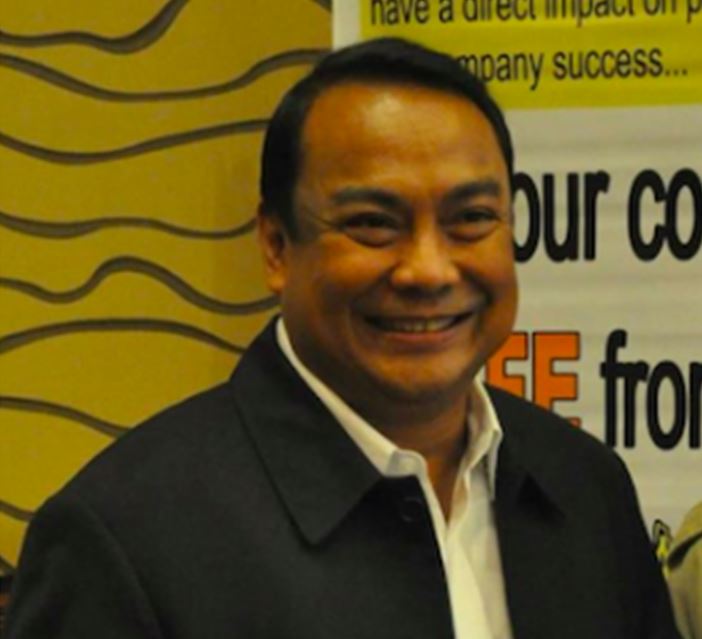 Posted on Friday | May 29, 2020
Philippine Drug Enforcement Agency (PDEA) Region 10 (Northern Mindanao) Regional Director Wilkins Villanueva, a CES Eligible, is now the agency's new Director General.
---

Posted on Sunday | May 24, 2020
The Career Executive Service Board (CESB) issued on 21 November 2019 CESB Resolutions Nos. 1516 – A and 1516 – B, revising the omnibus rules and procedures on appointment to, adjustment of, promotion in, demotion in, and revocation of CES ranks and further amending the guidelines on the reactivation of CES ranks, respectively, to ensure that policy issuances in the Career Executive Service (CES) are reflective of current developments and responsive to the ever changing needs of third level officials.
---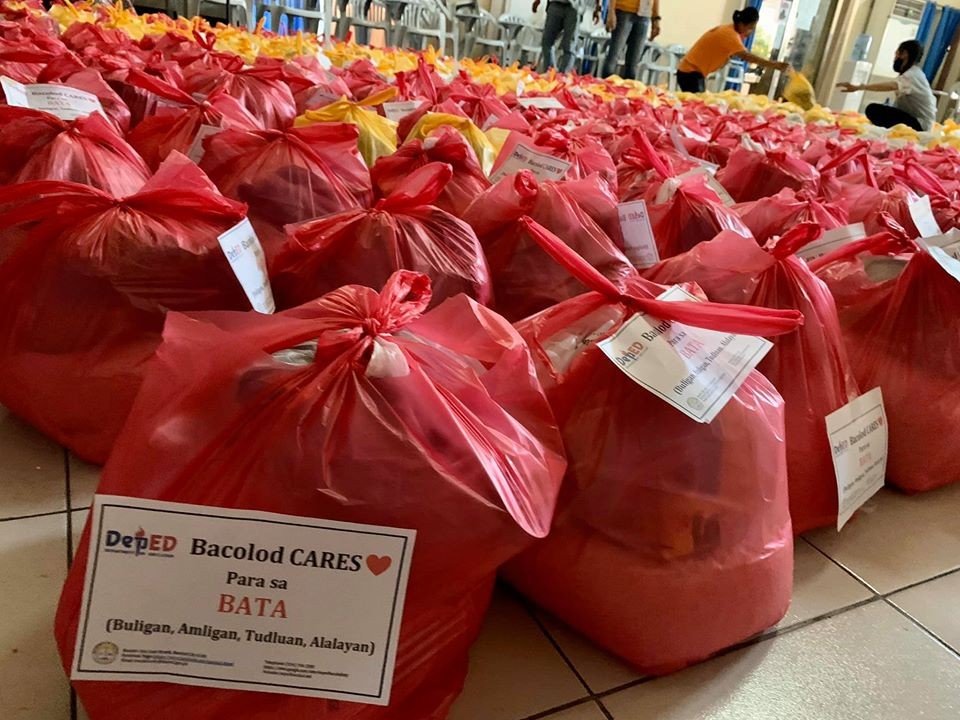 Posted on Friday | April 24, 2020
Updated: Monday | May 04, 2020
Members of the Career Executive Service (CES) Community are doing their share in responding to the needs of fellow Filipinos affected by the coronavirus disease- 2019 (COVID19) pandemic with their own random acts of kindness in their respective localities.  Most of these initiatives were undertaken  by Career Executive Service Officers (CESOs) and CES Eligibles (CESEs) either individually or together with their respective groups,  as they continuously implement their agency's mandates as executive leaders and managers for their clients or stakeholders while working from home during the Enhanced Community Quarantine.
---


Posted on Thursday | April 02, 2020
The Career Executive Service Board (CESB) Secretariat joined the nation and the world in the celebration of Women's Month with the theme: "We Make Change Work for Women." The theme highlights the empowerment of women as active contributors to and claimholders of development anchored on the commitment to "Malasakit at Pagbabago" or True Compassion and Real Change.
---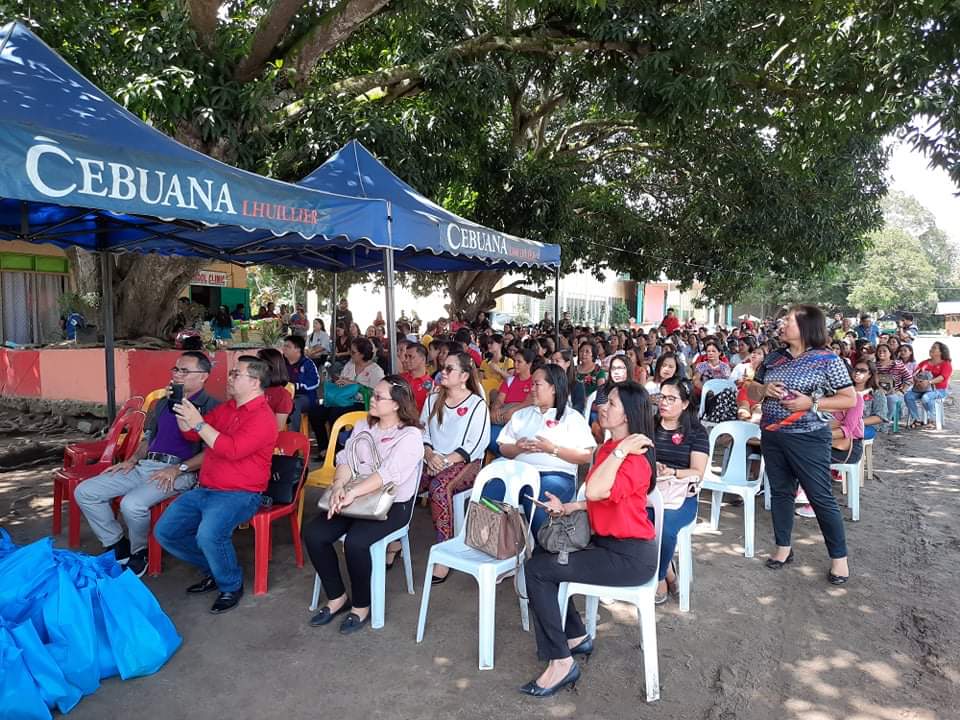 Posted on Sunday | March 29, 2020
The Department of Education (DepEd) Region XI  gathered partners from the private sector and local government units on February 14, 2020 for a charitable Community Passion Project (ComPassion Project) with the slogan: "Rebuilding Hope in Togetherness." The project aims to raise awareness among stakeholders on the importance of disaster preparedness and create a renewed sense of hope to overcome adversity through the conduct of psychosocial support. It also seeks to strengthen the sense of community and togetherness in service by bringing messages of hope and inspiration and distributing basic necessities to the affected community.
---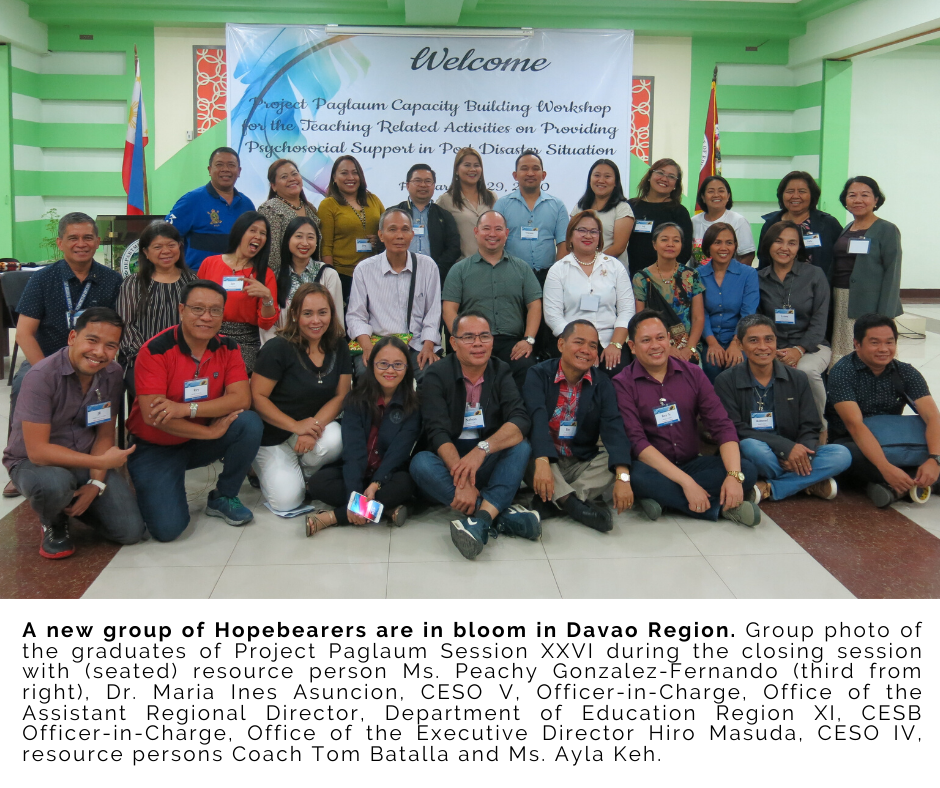 Posted on Wednesday | March 04, 2020
The Department of Education (DepEd) Region XI is blazing a trail in being the first group to equip its regional management team with the skill to extend psychological first aid (PFA) in the aftermath of disasters. Under the leadership of Officer-in-Charge, Office of the Regional Director Dr. Evelyn R. Fetalvero, CESO V and Officer-in-Charge, Office of the Assistant Regional Director Dr. Maria Ines C. Asuncion, CESO V, the Department of Education Region XI is planting seeds of hope ready to bloom when challenging seasons come.
---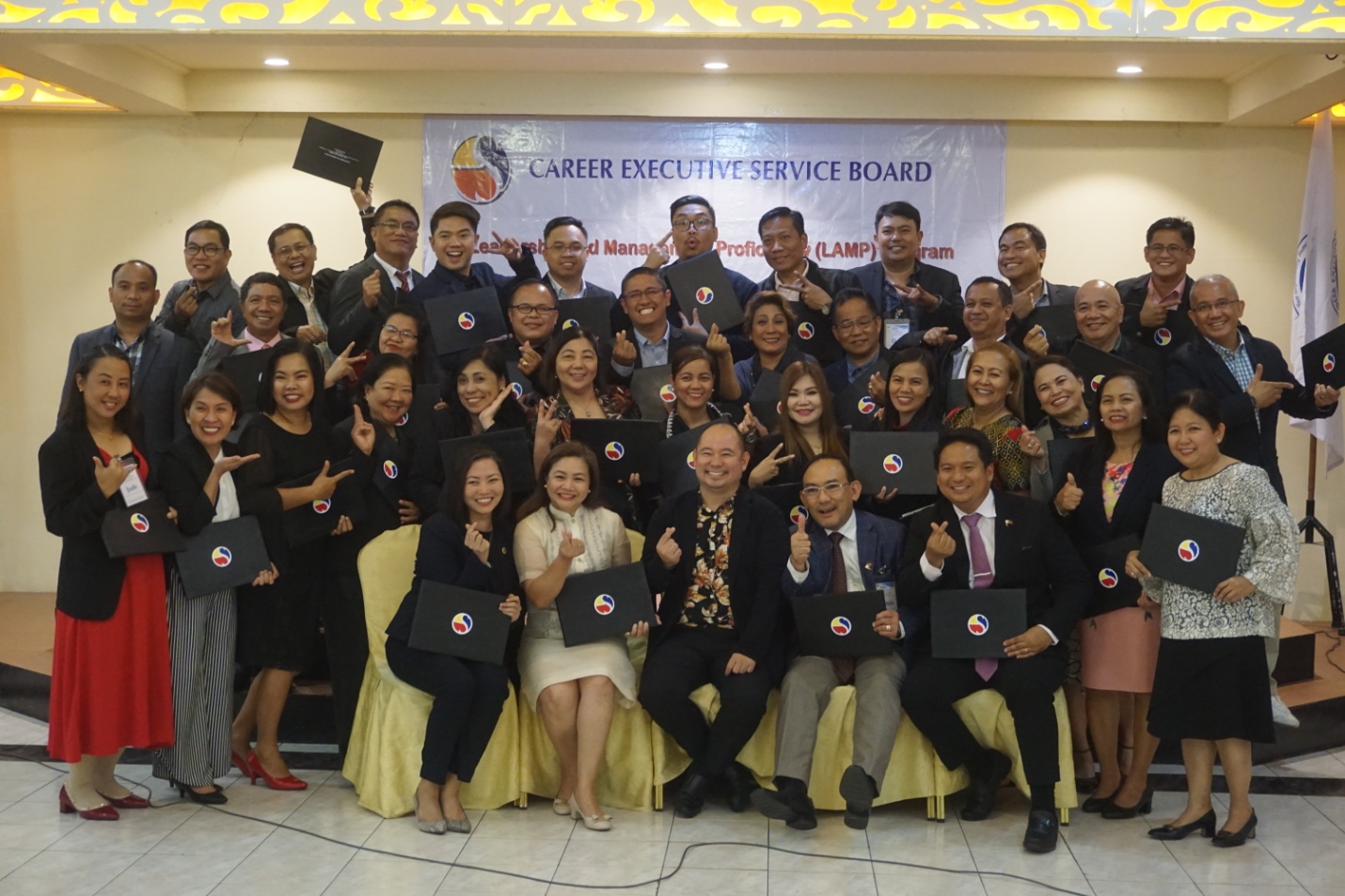 Posted on Wednesday | March 04, 2020
In the book "Man's Search for Meaning" written in 1946 by renowned psychologist, author, and Holocaust survivor Viktor Frankl, he advocated that everyone must find their sole purpose in life and understand the meaning for one's existence. Since leaders in government possess influence and wield power to effect change, the general public is entitled to expect from them their dedication to service with the welfare of the underprivileged in mind. The integral question of "why did you choose to be a public servant?" came into the minds of the 37 learners from different government agencies from across the country who attended the 42nd session of the Integrated Salamin-Diwa (SALDIWA) training course held last 3-17 February 2020 in Naga City.
---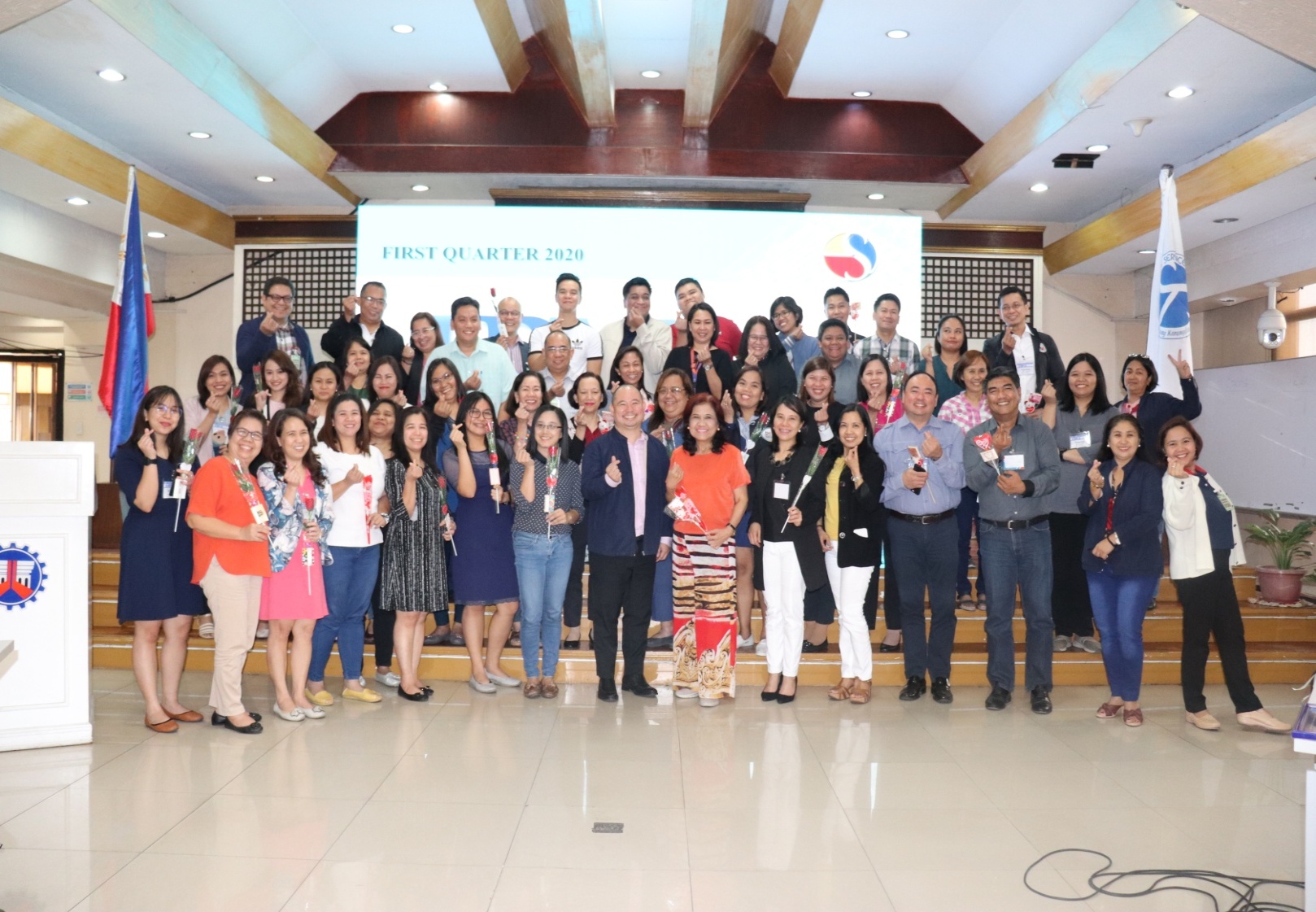 Posted on Tuesday | March 03, 2020
Valentine's Day in the Philippines is a celebration that excites and captures the attention of ordinary Filipinos including Human Resource Managers in the public sector. Though not necessarily in a romantic relationship, they are inspired to share the love through great service. They think of creative ways to further enhance a supportive work environment for senior public managers and employees.
---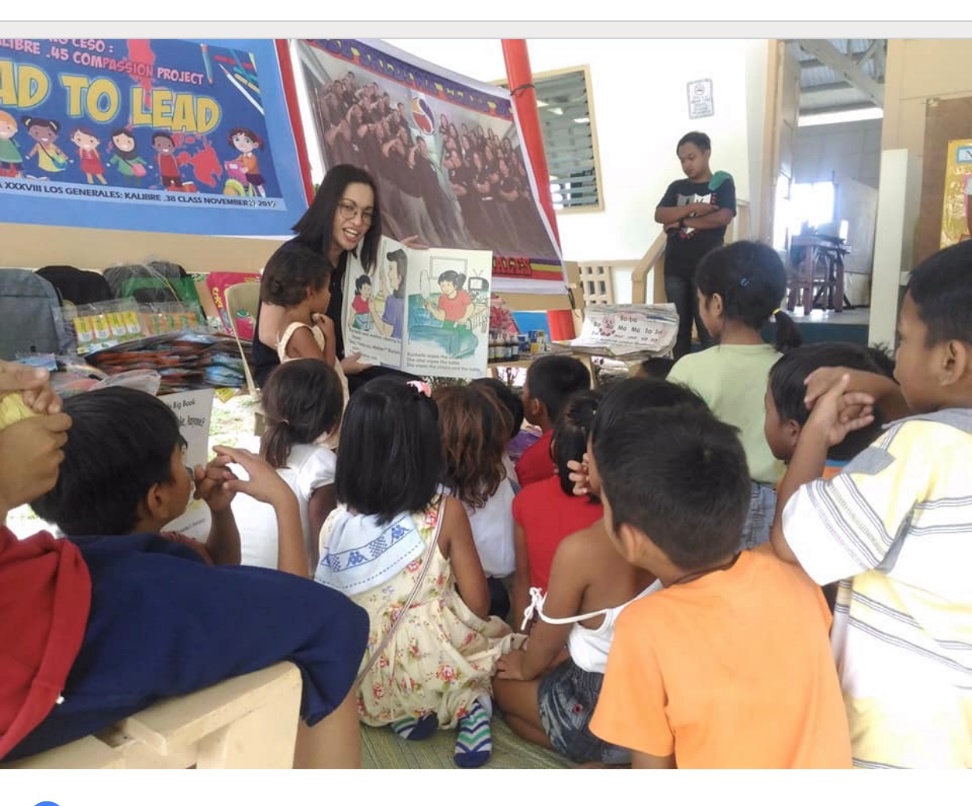 Posted on Tuesday | March 03, 2020
Career Executive Service Officers (CESOs) take on the various leadership roles in attending to mission-critical functions of government agencies. Known for their quality work, they focus on giving 'life' to others, providing inner strength to groups and communities. They take advantage of people's trust, time, and energy to improve the total well-being of the community. They believe that they can help uplift people's lives so they do their work efficiently and effectively as leaders and managers. They continuously improve through individual learning, by dedicating specific number of hours for reading books on management, leadership, organizations, among others. They believe that their being leaders and managers is a calling, a vocation to serve people better, specially the poor, deprived, un-served members of the community.
---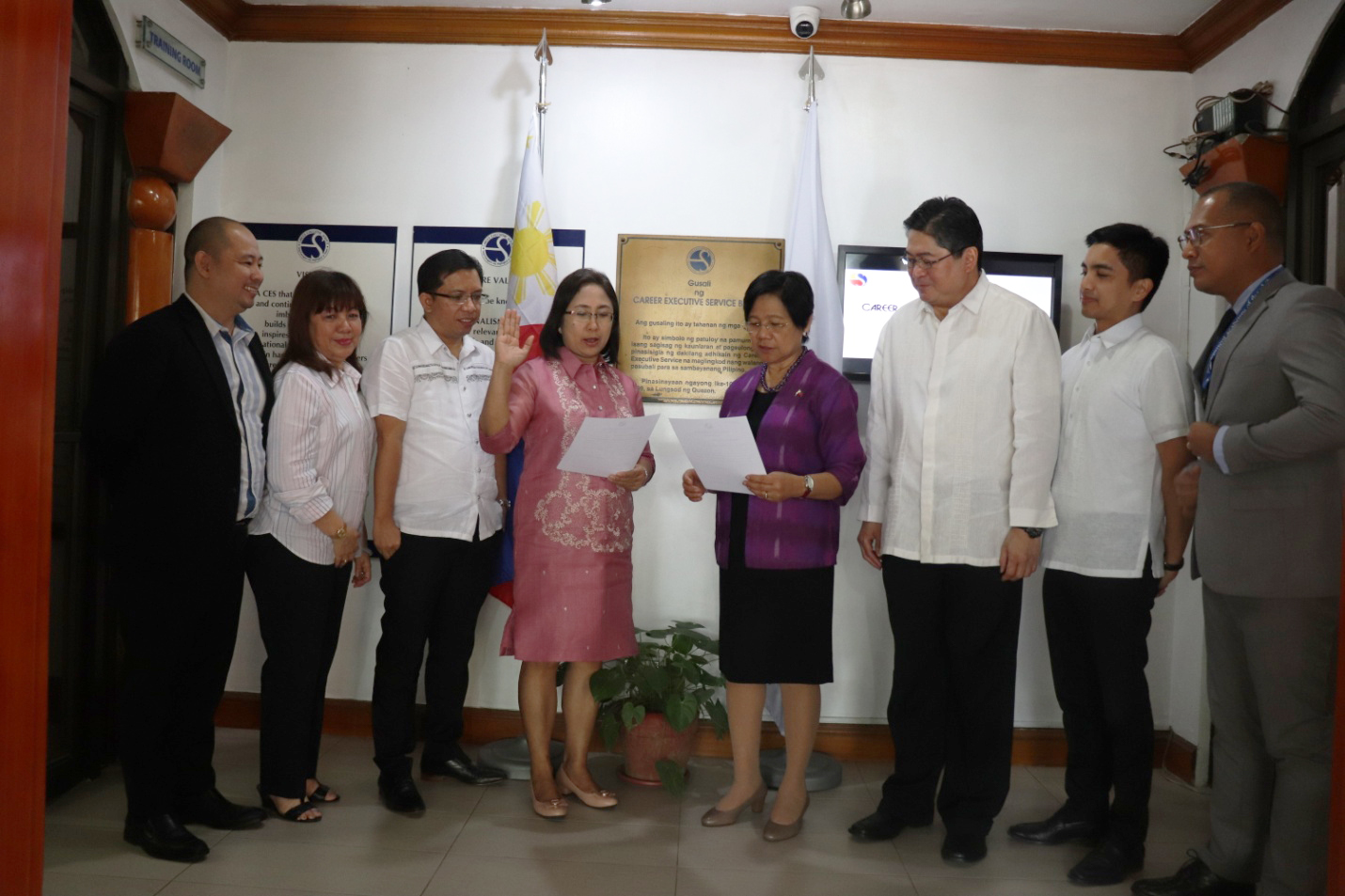 Posted on Monday | March 02, 2020
The Career Executive Service Board (CESB) formally welcomed Ms. Maria Marcy Cosare- Ballesteros during her oath officiated by Civil Service Commission and CES Governing Board Chairperson Alicia dela Rosa, CESO I, last 27 February 2020.  She was recently appointed as Director III of the CESB.
---
READ MORE NEWS