| | |
| --- | --- |
| Friday | October 12, 2018 | |
---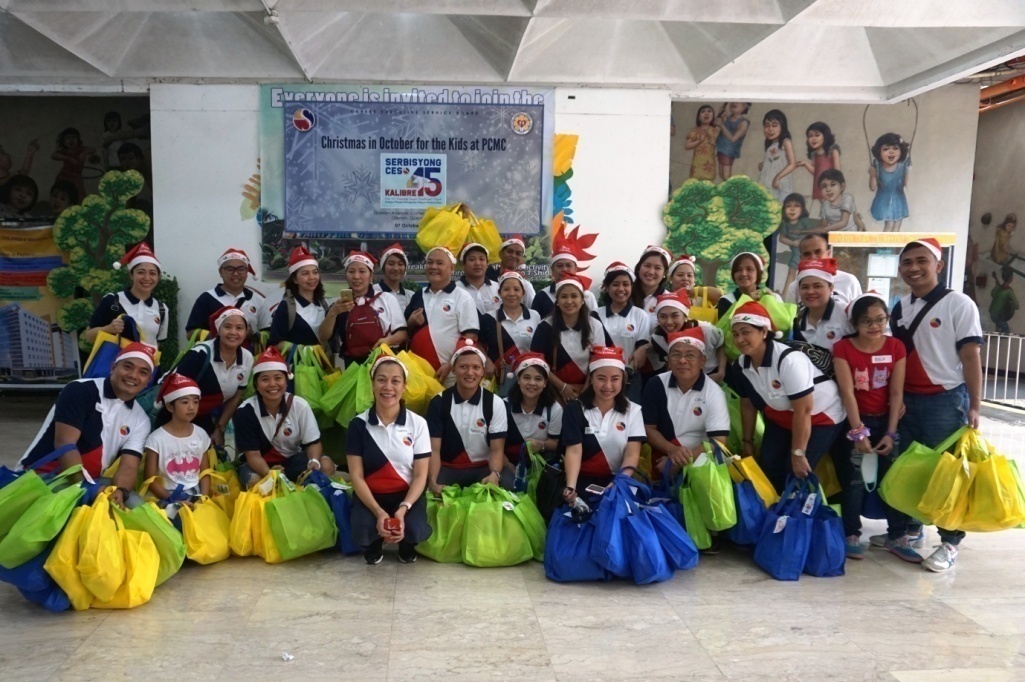 The CES takes on Santa's hat for a day to bring happiness to the kids of PCMC.
Members of the Career Executive Service (CES), the Career Executive Service Board (CESB) staff, and friends of the CES community made Christmas come early which brought joy to over one hundred seventy (170) in-patients and out-patients of the Philippine Children's Medical Center (PCMC) last 07 October 2018. Some CESOs and Eligibles may not have been physically present but conveyed their love and support by donating neck pillows, wipes and cash contributions straight from their own pockets. The event aptly titled "Christmas in October for the Kids at PCMC" was organized with the support of PCMC through the leadership of Dr. Julius Lecciones, CESO III and is part of the Serbisyong CESO, Kalibre 45: Community Passion (ComPASSION) Projects held in commemoration of the 45th founding anniversary of the CES.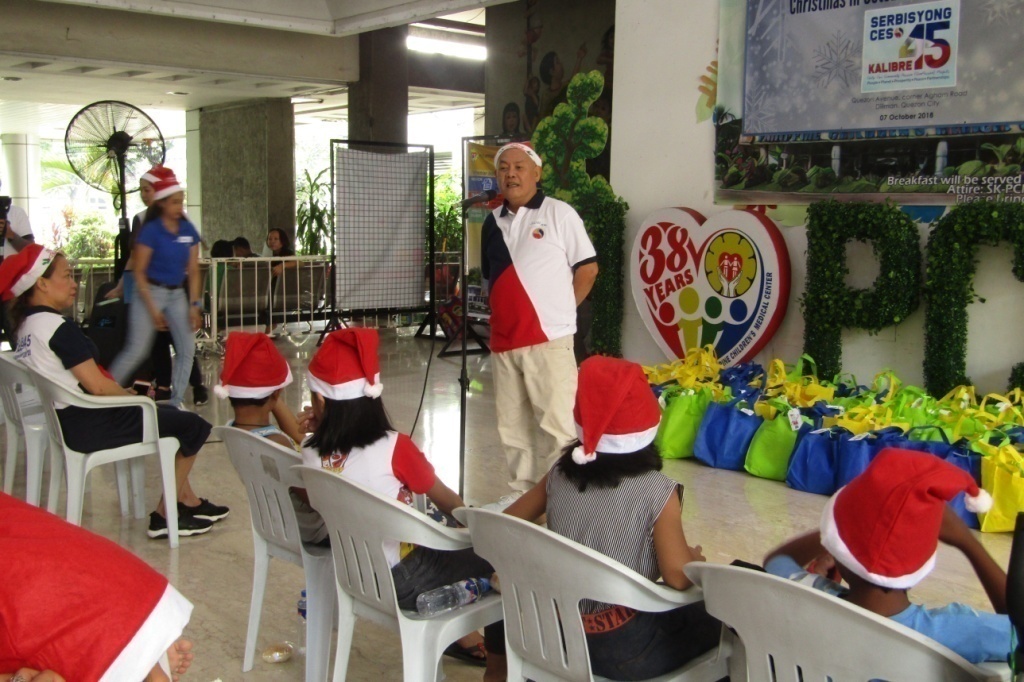 Doc Julius expresses delight in having fellow public managers experience firsthand the natural joy and resilience of kids.
Dr. Lecciones welcomed everyone to the event and stated the importance of happiness especially at the hospital setting where making kids happy is one way of showing them how much they are valued. He shared that there is a lot that CESOs can learn from the kids at the hospital and it is a special experience that he wishes for others to encounter for themselves. Kids, he says, are full of hope despite illness and pain. They are the ones who encourage their anxious parents, telling them that things will be okay and that healing will come. Most importantly, he says, kids are the epitome of resilience. One moment they are in the emergency room and a few days after you see them like nothing has happened to them. We all were kids once, says Dr. Lecciones. It is time that we rediscover what makes these kids strong and resilient, he said.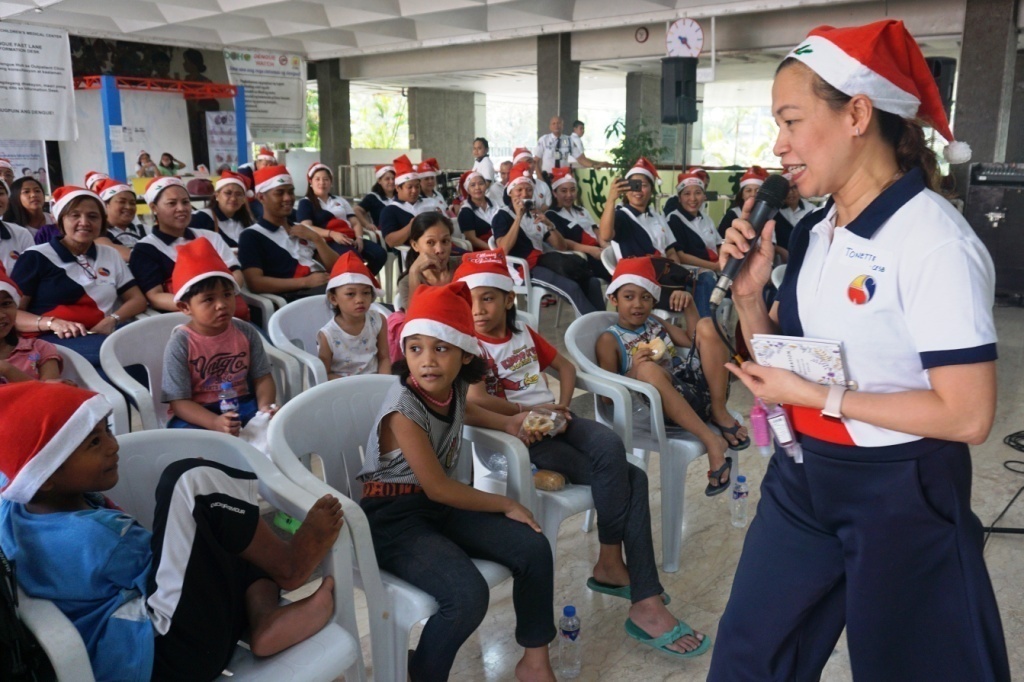 Executive Director Tonette engages out-patient kids with trivia games during her opening message.
Atty. Maria Anthonette Velasco-Allones, CESB Executive Director, actively engaged the out-patient kids in attendance during her interactive opening message. She gratefully acknowledged the presence of the CES members and friends of the CES community who were present and underscored how truly when we know each other, half of the work is done. Executive Director Allones extended her appreciation to Dr. Lecciones for the partnership and also gave a nod to the parents, grandparents and family members of the kids as she thanked them for their presence. In closing her message she intimated, "…maraming salamat po na sinasamahan niyo kami ngayon. Gusto namin magbigay saya pero actually kami yung nabibigyan ng saya dahil sa inyong pakikisama sa ating activity ngayon."
The program was brief yet fun-filled not just for the outpatient kids who were able to play Palarong Pinoy but also for the adults who came to be Santa that day and partnered with the kids to win fun prizes. The kids happily took home treats through lootbags and game prizes. The 170 in-patients who were not able to take part in the festivities were each given a visit and personally received their early Christmas treats. Those who came to deliver happiness to the kids at PCMC also left all filled up with joy from seeing such happy, thankful faces from the kids and family members. Sharing happiness is truly a gift that keeps on giving.
#CES45powerofservice