| | |
| --- | --- |
| Tuesday | September 03, 2019 | |
---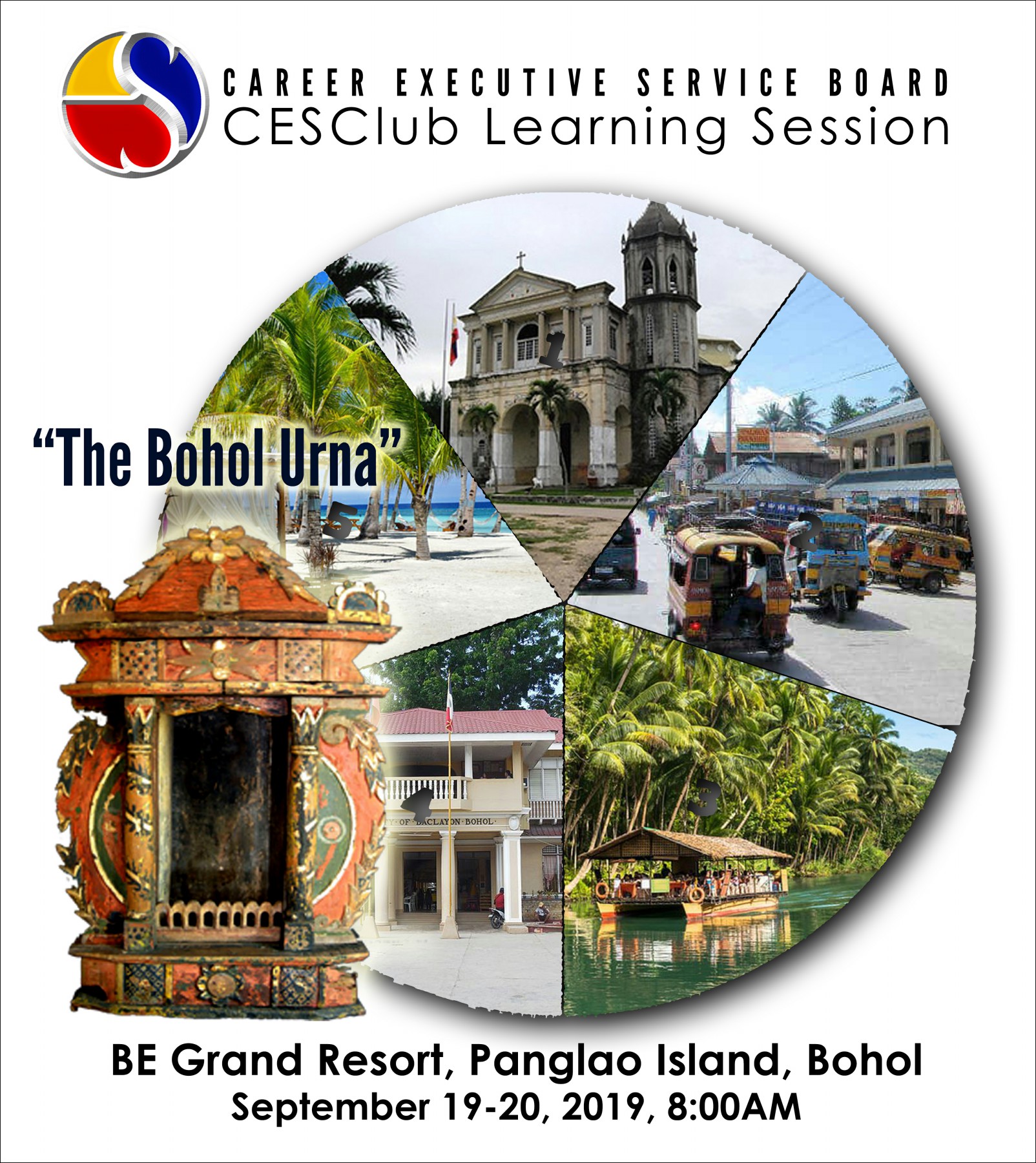 The Career Executive Service Board fuses heritage and ecological awareness with leadership imperatives in the 3rd CES Club Learning Session entitled "Bohol's Urna" to be held on 19 – 20 September 2019 at the BE Grand Resort, BE Grand Drive, Brgy. Danao, Panglao Island on 19 – 20 September 2019.
Learn more about Bohol's Urna from National Archives of the Philippines Executive Director Mr. Victorino "Ino" Manalo through his insightful leadership lecture-workshops. Bohol Urna, which means "house shrine", is a wood carving designed for santos or religious icons in homes and is one of the province's rich cultural heritage and traditions.
The registration fee of PhP 3,000.00 shall cover meals, dinner with shadow play, lecture-tour, training materials and certificates. The 3rd CES Club will start at 8:00 am on 19 September for the opening session, followed by a lecture-tour and will end at 8:00 p.m. with dinner and shadow play.
Limited slots are available. Register now through email at: iguanzon@cesboard.gov.ph or fax at (02)951-4986. For inquiries, look for Ms. Neneth V. Bargo at telephone numbers (02) 951-4981 local 111 or (02) 697-4632.
Download
Registration Form